Tales from the Road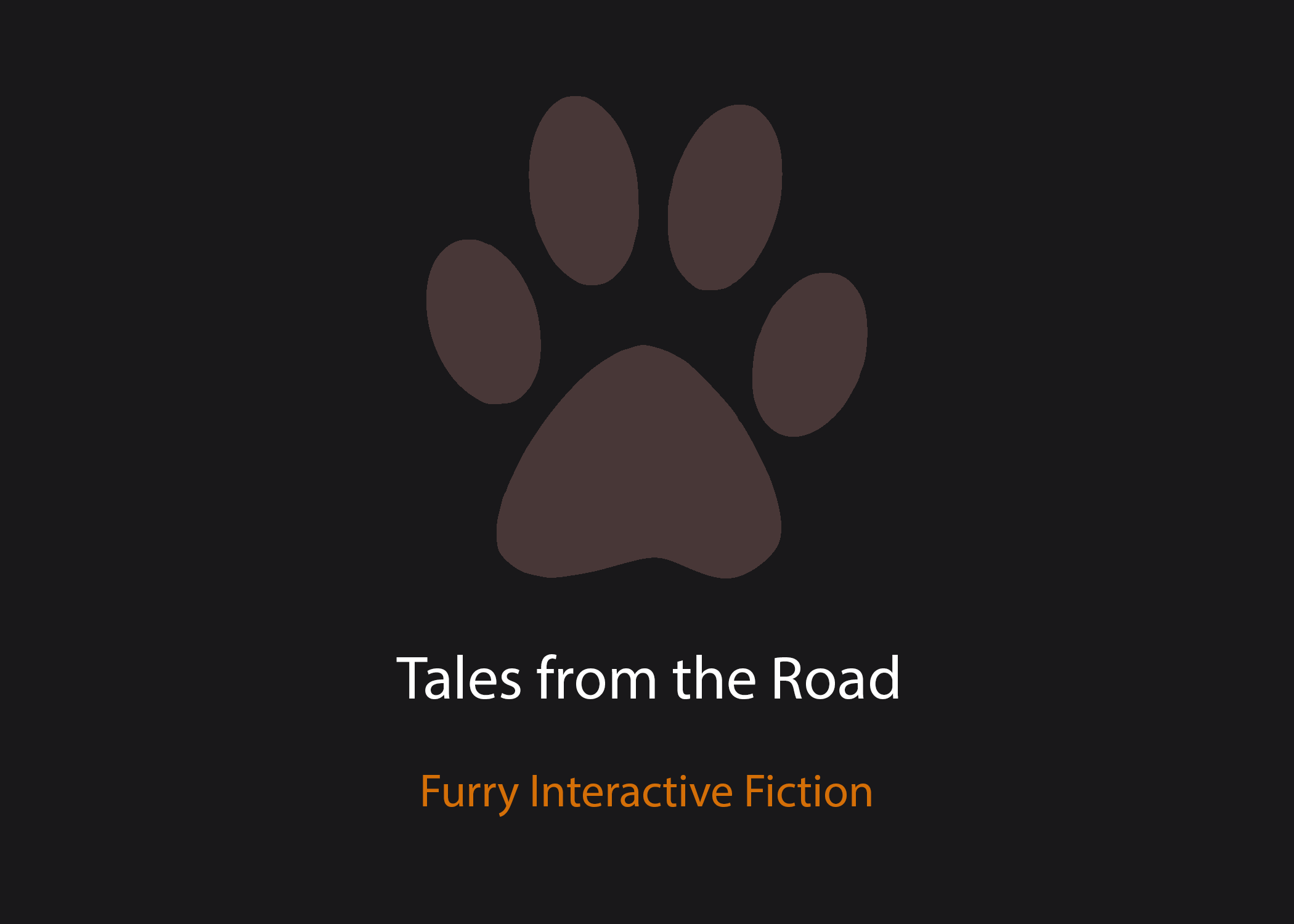 Tales from the Road – Furry Interactive Fiction - Made in Twine
Tales from the Road is a slice of life interactive fiction game. The game features a story about a disgruntled freelance worker who has grown bored of their work. Seeking to do something different with their life, they come up with the idea to go on an excursion across the country.
The game is currently in development and still has some time to go until I would consider it "finished". Despite this, there's still a decent amount of content currently available. With total playtime hovering around 1-3 hours given the content that's in-game right now.

So, what is in the game?
Currently, the game has 4 fully completed chapters. With the first 3 chapters mainly laying the groundwork for the eventual excursion across the country. They introduce and develop the core cast of characters, while also providing a bit of backstory for the player character.
Chapter 4, the latest chapter to be completed, marks the actual start of the road trip. In which, the main cast of characters head to the first road trip stop, Chicago. With Sasha being the main focus of this chapter — most of your time will be spent exploring Chicago alongside her.

The next chapter, 5, is currently being worked on.

I'm planning for a total of 8 chapters, although chapter 4 and the proceeding chapters will be substantially longer than the first 3.
How is the game played?
The game is played in your standard Twine environment, which is to say it's mostly text-based. At the start, you'll be asked to make your character which involves picking a name and race (Wolf, Lion, Fox, or Dragon). From there on you'll be able to navigate the world, make choices, and go through dialogue by selecting certain inputs. See screenshots for examples.
Of the main cast of characters, 3 out of the 4 currently have artwork. This includes Sasha, Holly, and Valery. I do plan on getting art done for the 4th character, Jacob, at some point.

Speaking of, all artwork was done by the fantastic Kasscabel. Check out her Twitter page here or her Fiverr page here.
What kind of content is in the game?
This game is mostly safe for work. There is swearing and some things that could be considered suggestive. Nothing crazy though.
Boring stuff
If you encounter any bugs, feel free to let me know in the comments section. Even if you didn't have any problems, I'd appreciate hearing any feedback you might have! Just post it on here via a rating (top right corner) or a comment. Helps let me know if I'm doing stuff right.
Tales from the Road will always be available for free on here. Donations are on for the standalone download if that's something you'd be interested in. Welcomed but not expected blah blah blah you know how it is.

Credits:

Illustration and art:
Music:
Timecrawler 82 (Street Dancing, Mt. Fuji) (CC BY 4.0),
Six Umbrellas (Asset House) (CC BY-SA 4.0),
Nihilore (The Author Never Dies) (CC BY 3.0),
Jesse Spillane (Groove Tank, The Laundry Cycle, Untitled, Booth, Mod) (CC BY 4.0),
Loyalty Freak Music (Static Shoes, Once more with you).
Everything else: Me :)
Download
Click download now to get access to the following files:
Tales from the Road Standalone
45 MB